Bowyn Morgan touched down in Sydney ready to touch up the city's favourite boxer next week, and declared he has no problems with being enemy No.1 in Australia.
The defiant Kiwi brushed off the disadvantage of an arena full of haters when he fights Tim Tszyu at Bankwest Stadium next Wednesday night.
"That's fine, I've got no qualms about coming over here, being a huge underdog and having pretty much a whole country against me," Morgan told News Corp at Sydney Airport.
Watch Tszyu vs Dennis Hogan only on Main Event, available on Foxtel and Kayo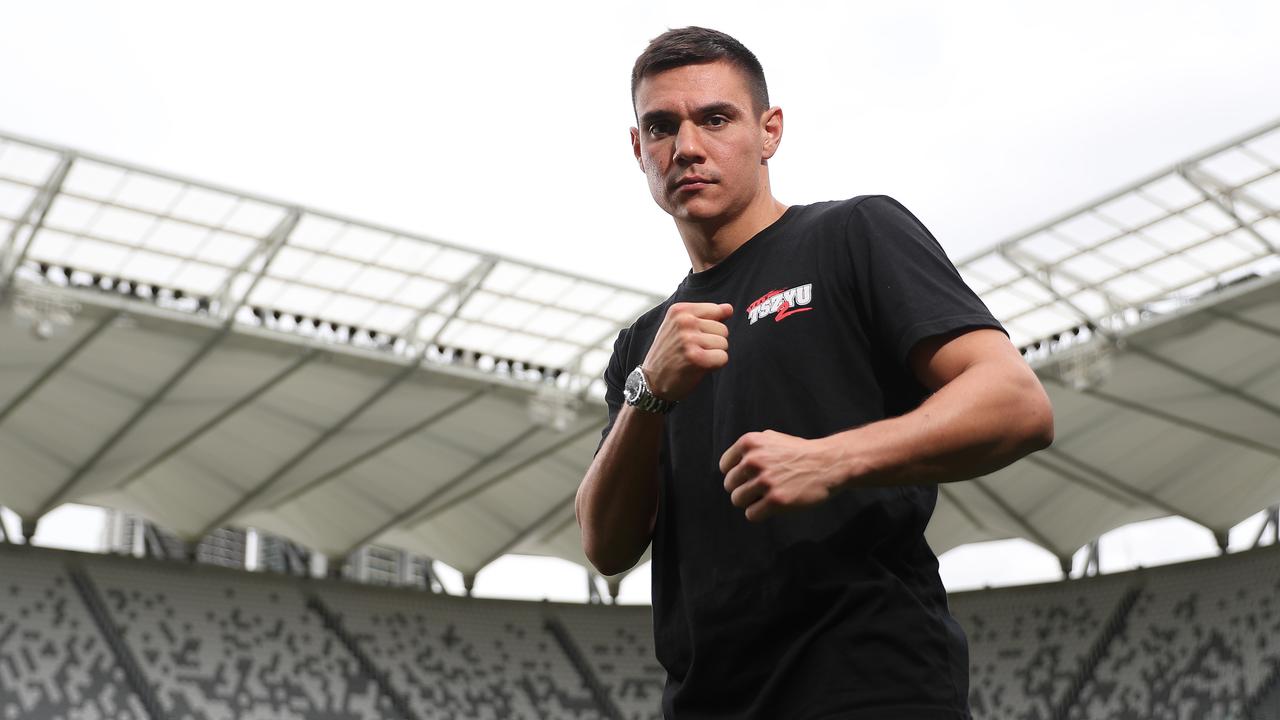 Morgan has given up seeing his wife and three daughters on Christmas and New Years' due to New Zealand's ongoing 14-day quarantine rules, and is determined to punish Tszyu for the sacrifice.
"Tim does a lot of things well, but he hasn't been tested before, so I'm the person that's going to do that to him," Morgan said.
"It was pretty emotional leaving my family, I've got three girls, a 10-year-old, an almost four year old and one who is 14 months.
"We had a minor Christmas celebration before I left. But I'm not looking past this fight as well. So there's a few things we've got planned for when I get home.
"It has been a hell a camp and having the support of my family, and then having to say goodbye, it's very sad.
"But staying home until now also let me just knuckle down and not have so much media attention as well, so I could just get the job done.